IN HONOUR OF CHEPSTOW'S 10TH BIRTHDAY…
In honour of Chepstow House School's 10th anniversary, which takes place in January of 2020, all children are being encouraged to support the cause of their choice by giving 10 hours of their time to their community. This can be done by fundraising for a charity of your family's choosing, bake sales, lemonade stands, picking up garbage on the beach or park, writing letters to lawmakers advocating for causes, visiting the elderly, volunteering at church or many and nearly any other activity that has, as its heart, another person or another cause as the beneficiary. They, and you, can select any cause you wish. As with any charitable endeavour, this is purely voluntary. If you choose to participate, your child will be given a CHS10 book for recording his or her activities. When you confirm that your child has reached 10 hours, your child will be acknowledged in Tuesday morning assembly and presented with a CHS10 Birthday badge. If 10 hours is too daunting, you can also look at it as "10 things" which might work better for your family.
If you would like your child acknowledged for a particular activity, please forward a photo and a quick write up to your class rep or to your teacher and we will post on this website and acknowledge your child at a school assembly.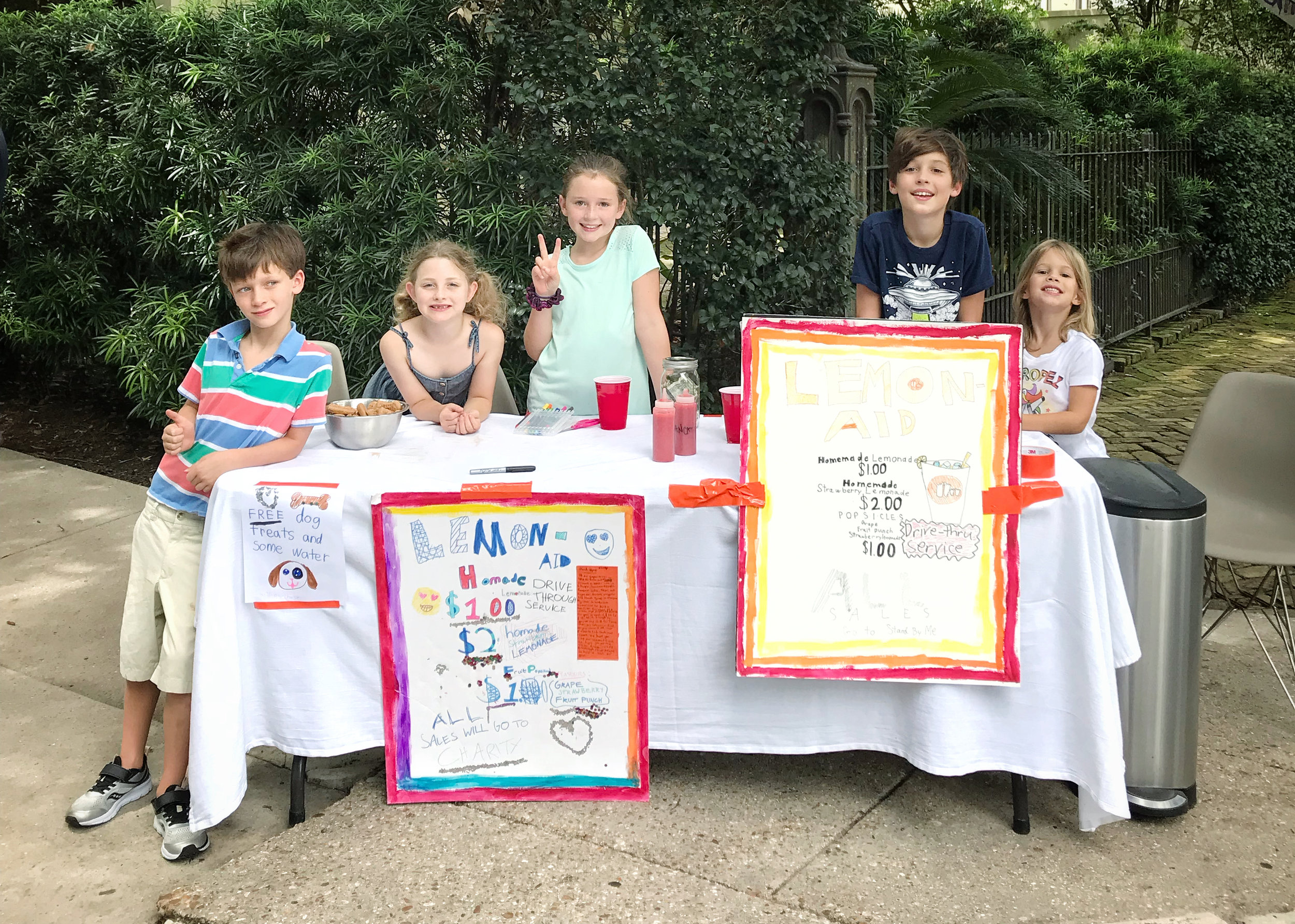 Powers, Grace and Teddy Bride Mayor recruited a few friends and hosted a lemonade stand for Stand By Me this summer. Stand included free dog biscuits (with purchase) as well as a print out of what Stand By Me is all about.